We are offering FREE media mail shipping on books. We are open from 10am-7pm Monday through Saturday and 10am-6pm Sunday. Phones may not be answered due to a high volume of calls.
Ragweed and Poppy (Compact Disc)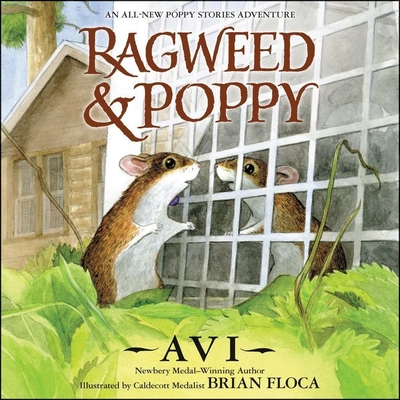 $29.99
Hard to find: allow 24 hours for information
Description
---
The first new book about Poppy in more than ten years, from Newbery Medal-winning author Avi.
How did Ragweed and Poppy meet and become friends? This book tells their hilarious story Adventurous golden mouse Ragweed is on a freight train leaving the city of Amperville. On his journey he meets Lotar, a young, annoying, and lost raccoon who's desperate to reunite with his mother. Though Ragweed doesn't really want to help the raccoon, by doing so he winds up in Dimwood Forest.
Ragweed is now ready to strike off on his own, but it's not long before he hears a cry for help. Following the sound of the voice, he finds a cage with a deer mouse trapped inside. When he asks the mouse's name, she replies, "Poppy."
The way Ragweed comes to Poppy's aid, and how Poppy comes to his, is how their rousing and fateful friendship begins. As for that annoying raccoon, he keeps getting in the way.
Fans of animal stories and especially of the beloved previous books in the Poppy series will love Ragweed and Poppy